Description
I use Firefox and List created by macro Navigations for children pages appear right-aligned with page names one next to other not below
Steps to reproduce
See Example part of page in text mode
Example
List of children pages:
And that is how I see it:
BEGINNING OF THE PICTURE: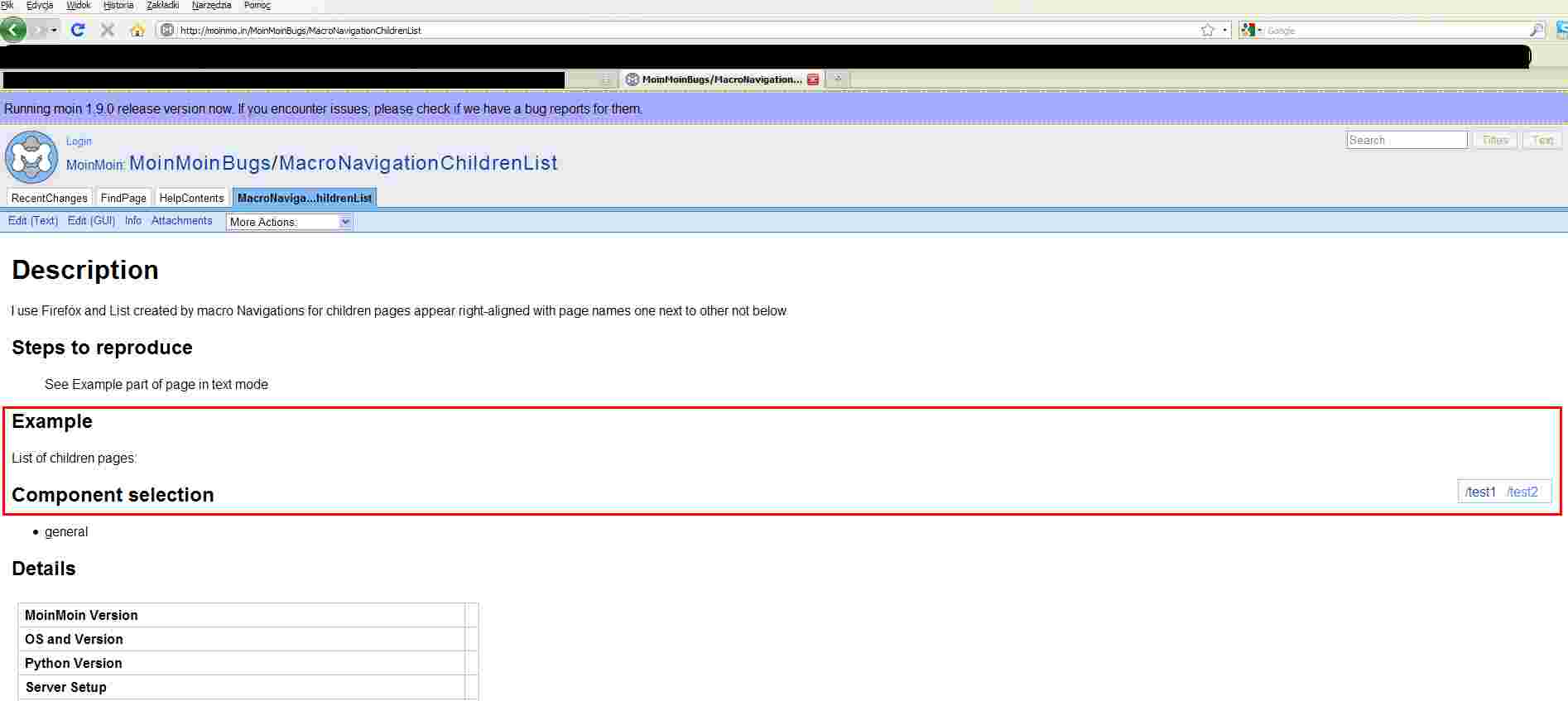 END OF PICTURE
Component selection
Details
| | |
| --- | --- |
| MoinMoin Version | |
| OS and Version | |
| Python Version | |
| Server Setup | |
| Server Details | |
| Language you are using the wiki in (set in the browser/UserPreferences) | |
Workaround
Discussion
Why do you think this is a bug?
Since all page content is left-aligned by default user will not expect and not noticed right-aligned content. Since every list shows content line by line results one after another is confusing.
Well, I am not sure, but I could imagine that macro was just written to serve some different need than yours. Maybe find out how it was used in the past to see whether we have a bug here or rather a missing feature or just different expectations.
My eyes are bleeding because of jpeg compression artifacts. Next time use png, please. -- EugeneSyromyatnikov 2009-12-08 16:24:55
As a workaround, you can use <<PageList(^@PAGENAME@/.*)>> or something like this. But anyway i'm agree with bug creator that Navigation macro may be need some parameter to make it look like table of contents or so. -- EugeneSyromyatnikov 2009-12-08 16:24:55
or <<FullSearchCached(mime:wiki title:PAGENAME/)>>
Plan
Priority:
Assigned to:
Status:
---